Britains and Herald Plastic Farm
Collecting, Box Sets
Introduction
Models in early Britains and Herald box sets were strung to card with elastic. For those of you lucky enough to own box sets, but unlucky enough to have had the elastic break, here's how the elastic is strung. Obviously, the photos of the rear are a mirror image of the front. Click on the pictures for an enlargement.
Any contributions to this page would be gratefully received. I just need a good photo back and front; I can add the red lines myself.
Small
Complete Range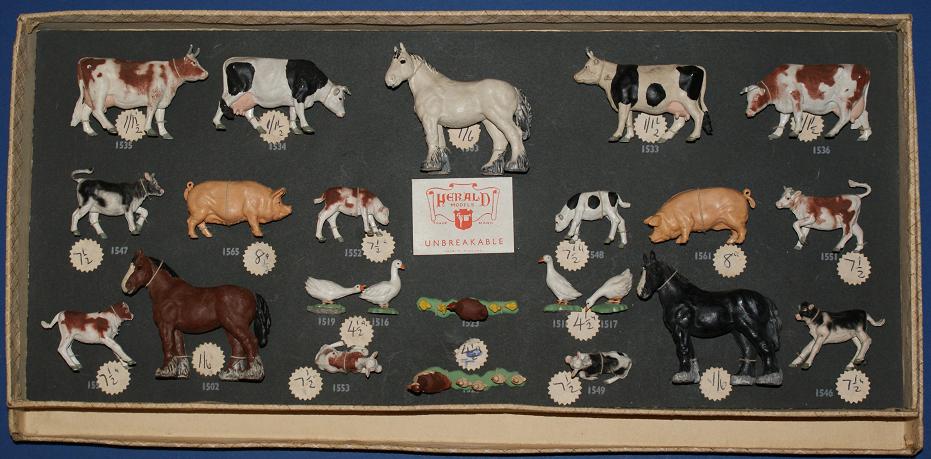 Photo courtesy: Barney Brown
This is what was to become set H7550, the complete range for 1955. However, it is not numbered and comes in a plain box with an unusual black background. Along with the contemporary star-burst prices, this is likely to have been an early salesman's example set.